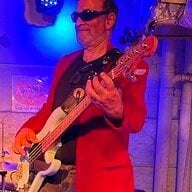 Joined

Jan 7, 2009
Messages

9,327
Hi Everyone!
There''s been a lot of debate about what constitutes a well cut diamond.
I have, for years, been a proponent of what is known as a 60/60- that means 60% depth ,and 60% table. This is not because I''m trying to sell them.
I spoke out then, as well as now as a matter of conscience.
Sure, a lot of folks agree with Garry, and his ideas.
BUT, there are also many, extremely well advised diamond people, that disagree. Speaking as a diamond professional, who''s in the second camp would seem to allow a more rounded conversation. Since not all diamond people agree with Garry- or Ideal cuts in general, it stands to reason that a percentage of consumers will feel that same way. I represent them.
In return for standing up for what I believe, I get called names. People try to brand me as someone who loves badly cut diamonds.....
I LOVE WELL CUT DIAMONDS!
Before 2006, there was no GIA "cut grade"- meaning that the only game in town was AGSL, and they clearly prefer smaller tabled diamonds- so called "Ideal Cut" stones.
At that time, Garry Holliway posted a page that still remains here on PS.
Here''s the page
I feel that the page written by Garry is completely misleading.
He shows two examples of incredibly distorted diamonds that happen to have a 60% table, and a 60% depth.
It''s crucial to remember that these are not actual diamonds- rather a representation of what you might get if your cutter was totally whacked out on crack ( all due respect to the crackheads out there)
Seriously, it would not take an "expert" to look at either of the examples posted to realize how ugly they are.
Other than old mine stones which tend to have a heavy crown- some ways bearing a very slight resemblance to the "stone" on the top in Garry''s page, I''ve never seen anything in a modern round diamond cut like what Garry describes in real life- and I have seen a lot of badly cut diamonds.
It also seems that every time I bring up 60/60, there''s a chorus of dissenters.
One poster likes to characterize me as "old thinking'' simply because I love a slightly spreadier diamond.
If we use GIA and AGS top cut grades for round diamonds, it''s clear they do NOT feel 60/60 is in any way "old thinking" as these proportions are included in both GIA, as well as AGSL''s top cut grades. GIA''s cut grade is based largely on extensive correlation of human observation. Given the choice, many consumers and people who want a really well cut diamond will chose a properly proportioned , and well cut 60/60 over a 57/62
In fact, many of the best cutters of diamonds
still
feel that 60/60 is the right number.
Of course the marketing of "Ideal" cut diamonds far outstrips the marketing for 60/60 diamonds- actually no one is advertising 60/60 as a cut. Why? Well have a look at the price differential charged for H&A diamonds.
There''s your incentive to push one over the other.
GIA cut grades: Personally I believe that if a person buys a round diamond graded "EX" cut grade by GIA, it will be a well cut diamond. This is another opinion that finds dissent here on PS.
Clearly there are preferences within the world of "Well cut Diamonds"
As I wrote above, some people like a smaller table- thought to give more fire, and others prefer a slightly larger table- thought to give more overall brilliance.
But no matter what we call it- fire, brilliance, sparkle, there is a matter of personal taste involved.
My position is that if GIA calls it "EX" cut grade, you''re not going to find many experts outside PS calling it a badly cut diamond.
John posted a simulated diamond of 60/60 that supposedly would get an EX cut grade, and somehow manages to be really badly cut.
John, if you could re-post that, and give us some side views, it could really forward this conversation.