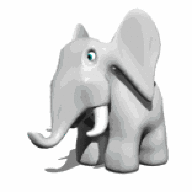 Joined

Sep 27, 2002
Messages

115
Hello everyone!
I have a question about insurance now.
I read posts on this forum regarding insurance and decided to go with either Chubb or Jewelers Mutual. Now before I go shopping for insurance, I''d like to know a little more about process. In someone''s post I read about different types of polices:
1) ACV (Actual Cash Value)
2) REPLACEMENT
or
3) AGREED VALUE (or sometimes called Valued At),
Can someone explain me what does it mean? Basically I want to know what these policies cover.
In addition, my ring is appraised more than twice than what I paid for it , how much should I appraise it for??
Lastly, I have two appraisals; first from the company, I bought my ring from and second from independent gemologist. Which appraisal do I use for insurance purpose?
First I thought that to buy insurance for a ring is a big waste of money, but honestly, now I''m scared to have my ring uninsured, what if I chip or loose the center stone??


I know many people on this forum got their jewelry insured; I would like to hear opinions from everybody.
Thanks!!!