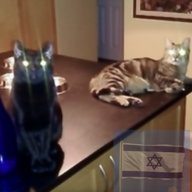 Joined

Jun 8, 2008
Messages

28,803
Anyone use this? Familiar with it?
So I used it for the first time at the beach house just to test it out. I ordered some frozen goods (OK Ice Cream haha I just love ice cream I admit it) and it arrived within an hour and it was so easy.
Back in Brooklyn now and my DH is having knee replacement surgery next week so I am not going to be able to get to Costco while he is recovering. Costco in Brooklyn is most definitely a 2 person affair. But I digress.
Back to Instacart. Has anyone used it in an urban (crowded and busy) setting? Has anyone used it for Costco? What did you think of it?
I'm excited that this option exists and I will be giving it a go after next week. Just curious if anyone has experience with Instacart in general and Costco Instacart specifically.