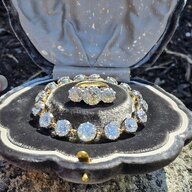 Joined

Oct 22, 2019
Messages

34
First off, I hope I am not committing a huge faux pas, and I want to do the right thing, so PLEASE tell me if I'm even allowed to do this. I saved a picture of a Leon Mege ring 8 years ago (Nov 4, 2011!!! LOL) that i LOVE the head/basket on, LOVE. It's SUPER unique though. Since I wouldn't be using anything but the head design I think I'm well within that "more than 20% design change" but because it's SO incredibly unique, if anyone feels it's not ok to use it, PLEASE feel free to figuratively post-slap me.
I found a "sold" antique ring I love the shank on "estate diamond jewelry" website, but I hate the basket/head. I emailed them and it was an antique and like I said it's sold anyway. So I would like to use the shank from the antique ring and if it's not considered 'stealing', I'd like to use the head/basket from the Mege ring.
So, assuming it's ok to use the Mege head/basket, my question is, I feel like the Leon Mege head is very "modern" since it's polished, and the shank on the ring I love is obviously very antique looking. Do you think it would look weird to have the "wheat" looking pattern that is after the shoulders on the antique ring etched into the modern Mege head? Or does anyone have any other ideas on how to make the Mege head look more "antiquey"?
Thank you for helping a newbie navigate the complicated world of making a setting! I have a 2.27 "L" colored OMC.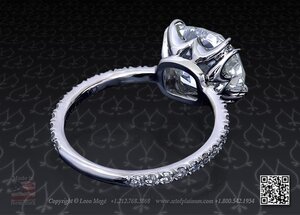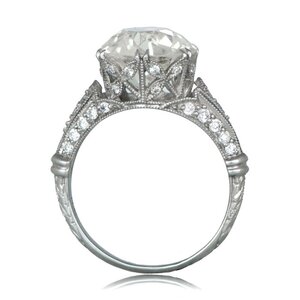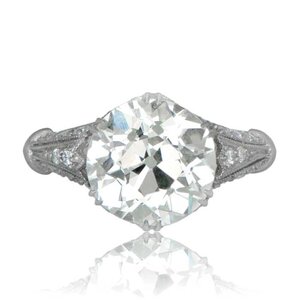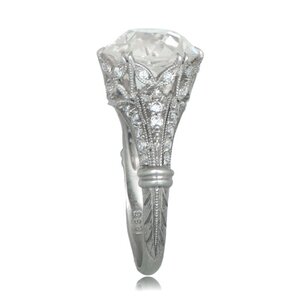 Last edited: