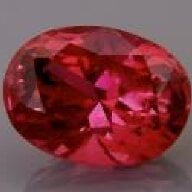 Joined

Aug 14, 2014
Messages

362
Hi everyone! I am getting married over the summer and wanted some input for wedding earrings.
While I do want to stay away from costume jewelry, I would like to spend less than 1000 USD on the earrings. Very little of what I have seen in person has not appealed to me and I was thinking of going the custom route.
Some specs:
-1.5 inches long
-white gold
-three stones per earring (2 round and 1 pear)
-the top stones would be 6mm rounds set in a 2mm thick bezel
-the middle stones would be 8mm rounds set in a 2mm thick bezel
-the bottom stones would be 12x9mm pears set with prongs
-the length in between each stone would be 4mm
I have attached a rough drawing of what I would like the earrings to look like but would like some advice on stone types (I am looking for white, relatively sparkly, and untreated and was originally thinking of white topaz), jewelers that would be reasonable in terms of creating the settings and setting the stones, and any design suggestions!