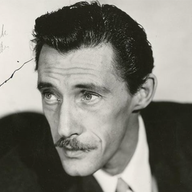 Joined

Jun 26, 2007
Messages

7,980
A few years ago MIL passed away and I was given all of her jewelry.
Included were two wedding rings with inscriptions. After some digging through the family tree, we found out the names that match the inscriptions.
This weekend, we discovered a treasure trove of family photos at the old house. Several boxes were filled with photos dating about 1900-1910.
They were all marked on the back by old grandma. Now I can put faces to the names!
This was all very exciting to me, and I just wanted to share!
These are the rings in MILs jewelry box.
The top ring says B.F.G. to L.E. (Frank to Liz)
The bottom ring says
W.E. to E. L. -'08 (William to Erma)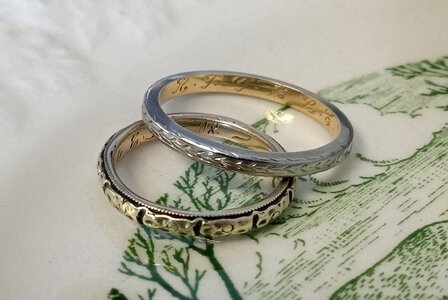 And finally a photo.
Frank and Liz are on the left. (You can barely make out the ring on her hand)
Their young son is DH's grandpa Howard.
Will and Erma are on the right.
This photo is about 1908.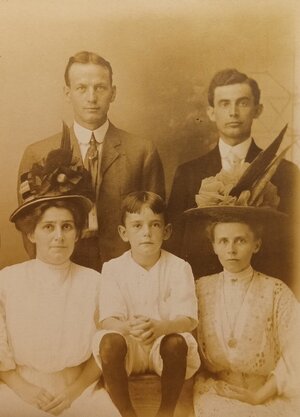 Another thing we found was this beautiful ladies pocket watch.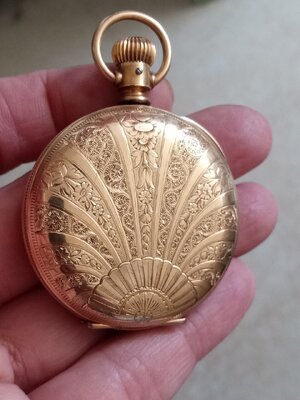 We weren't sure who it belonged to, until we came across this photo of Frank, Liz and DH's grandpa Howard, who looks to be about 1 year old. This photo dates to about 1900.
Liz is wearing the watch on her blouse.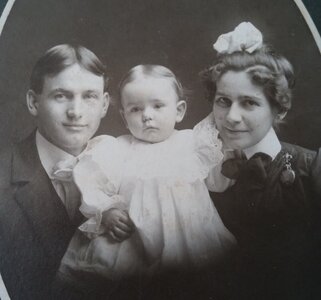 A close-up of the watch.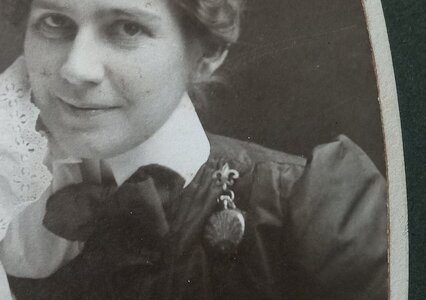 And if you've stayed with me this far, here's one more.
In a cigar box out in the garage, we found this commemorative pin, from 1910.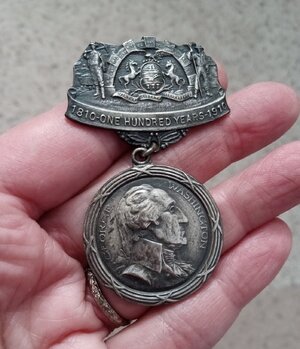 And here is the pin on little Howard's jacket.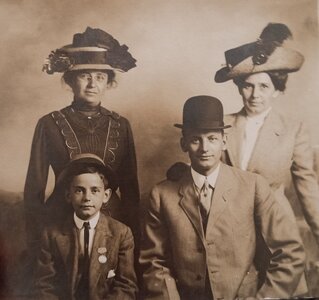 I was just amazed to match the names, jewelry and photos.
Thanks for letting me share!
Last edited: