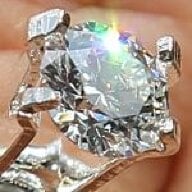 Joined

Apr 25, 2014
Messages

7,376
agree it is not the time to send a message about XYZ sale or business promotion either. i don't know if people who do email marketing campaigns consider that sometimes they need to take a pause.
The problem with that approach is that so many bad things happen in the world, the pause would be forever.
This is a high-profile case garnering a lot of Press attention (and that is rightly so) but what about the people 'disappearing' in China for their political views and the muslims being 're-educated' in work camps to the 'one party' mindset?
What about the kids labouring in Cobalt mines to supply toxic materials for the luxury electric vehicles we must apparently buy to save the world?
What about the continuing treatment of those seen to be of a lower 'caste' in India?
What about the treatment of LGBTQ+ persons in Russia?
What about Saudi Arabia and Brunei's position on the punishment of criminals, including (in their view) homosexuals?
What about the citizens of the African continent suffering extreme poverty and early death while those in power line their pockets with huge sums gained illegally and also through the sale of rights to their countries' assets to other countries?
What about those committing suicide because the extreme (and arguable unnecessary for the under-60s) response to Coronavirus has plunged them into unrecoverable debt?
Events such as those that triggered this thread quite rightly highlight underlying issues that urgently need to be addressed in what is supposed to be the 'Developed World', and that politicians and the Police and others in positions of power need to realise this is not the 19th century and we simply cannot ignore the fact that people of colour (can we use that phrase?) still seem to be suffering poor life chances and great inequalities half a century on from Martin Luther King...
... but is it the job of business to do anything but concentrate on serving customers' needs equally and without prejudice or judgement?
A phrase I have seen used a lot recently is 'virtue signalling', and I feel we need to be careful that we don't end up in the position that we feel forced to do things because we think others think we should be doing those things.
Displays of emotion / condemnation / support / resistance / etc. should be done wholeheartedly and sincerely, and those who do not feel in the position to do so (for whatever reason - be it personal belief, awareness of potential hypocrisy, or that there is pressure to 'virtue signal') should not be criticised for that IMO.
I really don't understand why the colour of one's skin is even mentioned in what is now the 21st century. Surely we should be seeing people for the person they are inside, not how they look on the outside?
I am pleased to see that kids nowadays (in the UK, at least) are a lot more aware of the need to treat others equally, and it gives me hope for the future. Sadly, until those dinosaurs harbouring fantasies of the slave trade being a 'glorious' period
drop dead and stop spreading their poison to susceptible minds around them, and politicians grow some balls to roll out comprehensive education on the past and the present issues related to skin colour, and then criminalise and punish racism properly if needed, I fear we'll be stuck in this situation for a while yet.