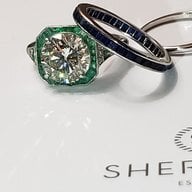 Joined

Mar 7, 2016
Messages

545
I think I have hit some sort of block where I am incapable of making decisions. I'm exhausted from fighting tech issues and an unending amount of work. It is all so petty during the times we live in but I'm an expert at internalizing so here we are
Backstory. I bought my cousin benetoites and had then set in a pendant by Daniel M. I loved it so much I wanted one so husband said order one. My benetoite connection showed me a pile of stones and I selected 6 2.5mm and a 4.05mm for the necklace (because at this point it was an embarrassment of riches) never fear I got the 1.75mm for another pendant just in case. I also convinced the husband to get me a pair for my birthday as earrings.
Here is what i have to work with. I also picked up a cute kite shape from Tim at inoro which isnt as intensely blue but pretty close.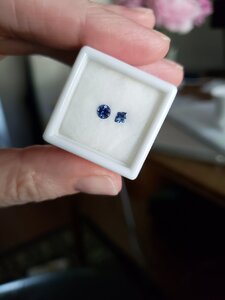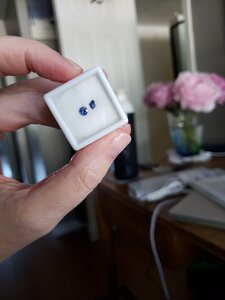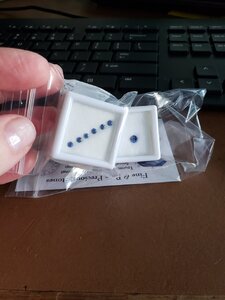 My initial thought was bezel everything and space it out DBTY style. The 4mm in the center
Or
Concentrated towards the middle?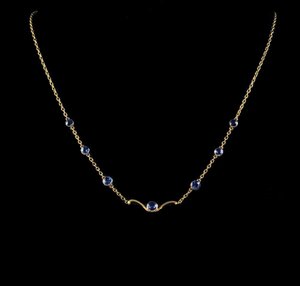 Or should I scatter the stones randomly?
And now that i have the kite, what about a cluster? Or is the color too different? I have a single MRB about the size of the round bene-too much? It is an ok stone but doesn't have as much sparkle as the the benetoite. And I have a 2.3mm round.
If i did the 3 benetoite as a cluster would you bezel them or just do prongs?