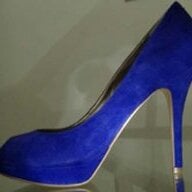 Joined

Dec 14, 2007
Messages

19,456

**A Note from the PS Moderator 8/28/2020. This thread has been reopened for those who would like to revisit the work of Barry Bridgestock, who has just passed away. This is an exception to our current policy of no trade members, and trade members are welcome to participate here or elsewhere**
Barry and I send back and forth a lot of emails about projects that I have going on, and I ask him a lot of questions. My various questions ended up prompting him to send me pictures of his personal jewelry collection. So because I was admiring them so much, I asked him if I could share his pictures and his rings with you guys and he gave me permission. This will be slow going, because I''m having to go back through my emails and hunt each one down along with the descriptions of the rings.
So if you wanted men''s rings, or men ring inspiration, here goes nothing.
"My first ring project---chrysoprase. Notice the quality(?) work on the bezel. If I hadn''t
seen Paul''s (Bensel, a jeweler in Arizona) bezel work, I would have been downright impressed with myself!"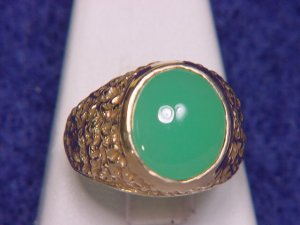 Last edited by a moderator: