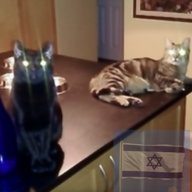 Joined

Jun 8, 2008
Messages

29,959
According to my app, I've had 158 deliveries this year.... and I don't know whether I feel a little embarrassed or proud. HA!!
I'm an amazon addict. It's just too easy to get small, cheap delivered things!
Be proud! I think that's a record! Lol although probably a lot of us have tried to do as well as you : )
Oy vey.
So far, in 2019 we have had198 Amazon deliveries.
And many of those deliveries contained a number of items (as in 4 or 5 items per delivery as I always order a few things per delivery) so it is a much higher number than 198 deliveries. Just for 2019 (which is not over yet) alone. OMG and
To be fair probably half of those are related to the cats and RW gate. Just saying.