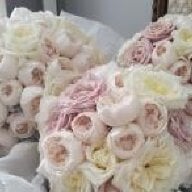 Joined

Jun 7, 2016
Messages

188
I'm so excited, I knew it was coming, but I was still surprised! The ring is beautiful, I find it to be incredibly white given it's a J. I have zero regrets lowering the color, I can't see a single inclusion, and it's an SI1.
The ring is an exact remake of another setting I adored, it came out perfect. I tried to capture it in different lighting, it's hard getting my phone camera to focus, hope you enjoy the photos, and for anyone considering lowering color, I'd do it again!
Details if interested.
1.42 GIAXXX round
J
SI1
Fluroescence - None
7.17-7.23 X 4.42
Depth - 61.4
Table - 58
CA - 34
CH - 14.5
PA - 40.8
PD - 43
Star length - 50
Lower half - 80
Girdle - med to slightly thick
Curlet - none