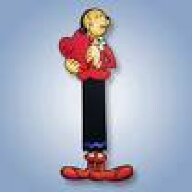 Joined

Oct 13, 2006
Messages

18
My BF totally surprised me last weekend!

It has taken the last week for it to sink in - I''m not sure if I still believe it.
Here''s the story: Over the holiday''s I had a lot of friends and family asking me if we were engaged yet. We''ve been dating for almost five years, so everyone assumed it was coming from year two. I said, "No, but maybe the next holiday - maybe MLK Day" - since New Years and Christmas always seems to be blurred together, I picked the next one I could think of. So, the big joke was that my BF was going to propose to me on MLK Day. It was by no means an ultimatum, just something funny that we had joked about with friends. So, last Saturday I was gone for most of the day. I am taking classes for my Master''s Degree on the weekends and last Saturday was a class day. I was supposed to be home in the early afternoon, but I decided to meet a friend for lunch and shopping. So had heard the joke and said "He''s probably sitting at home with flowers and a ring right now - waiting for you!" I highly doubted it so I figured I''d get home when I did. Sure, enough she predicted it spot on without even knowing. When I walked through the door, he greeted me with a smile. He gave me a dozen red roses and as I started to put them in a vase, he got down on one knee and popped the question. I still didn''t believe it and kept asking him if this was "for real". He assured me it was and I said yes. He then proceeded to open a ring box that had a CZ ring he had found years ago in the lost in found at work. I then said, "I thought you said this was real!" He again assured me it was, but because of the joint checking/savings situation he wanted to surprise me without me knowing a thing (it would have been pretty obvious had I saw the money leave our account - the bad side to online banking). He said that we will get your real ring this next week and that he just wanted to make sure it was a surprise. Well, it certainly was that - it took a few days just to sink in!
Since I had already picked out the ring style and diamond cut, we looked online to find exactly what we were looking for. We decided to go with an ACA H&A from Whiteflash in a simple 4 prong solitaire setting. Below are the specs and pics. The ring arrived on Thursday and I''ve been staring at it not stop since! There should be more ACA H&A''s in the world - I didn''t know a diamond could sparkle so much!!!
Last note, before the pics and specs - Thank you to everyone here at PC and at Whiteflash for making this purchase an educated and happy one!! Celina, Lesley, and all behind the scenes at Whiteflash made this experience so easy and delightful!
SPECS:
Link to Whiteflash page with Info
RING SIZE: 6.5
Report: AGS
. Shape: A Cut Above H&A
. Carat: 0.716
. Depth %: 61
. Table %: 55.7
. Crown Angle: 34.6
. Crown %: 15.4
. Star : 51.2
. Pavilion Angle: 40.8
. Pavilion %: 42.9
. Lower Girdle %: 75
. Girdle: Thin to Medium Faceted
. Measurements: 5.77-5.80X3.53
. Light Performance: 0
. Polish: Ideal
. Symmetry: Ideal
. Culet: Pointed
. Fluorescence: Negligible
PICS: