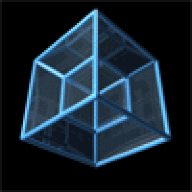 Joined

Sep 20, 2008
Messages

24,120
kenny|1305577211|2923322 said:

Hey, while I have you guys on the phone which of these 3 blues do you like the best? Left, Middle or Right?

Please consider nothing but the color and the cut you see in these pics.
Please don't look them up before voting.
Just go with your gut.
Well, for me it's a no brainer if you're just asking about color because the one on the right is more saturated than the one on the left (the larger oval). However, if the one on the left has violet in it's hue, well, then . . . .

Again, it's hard to think about FCD's as one would think about other colored gems, as rarity of a certain hue is so important to many collectors.