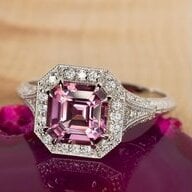 Joined

Aug 19, 2009
Messages

5,754
Along with the "Do you really like your job thread"...I thought it'd be interesting to hear if you were going to change jobs or careers what it would be...
I was originally a classical musician, but for the past 7 years have worked in sponsorship, fundraising, and internal strategy for cultural organizations and am currently getting an MBA as well.
I like what I do, but want to be in charge
My next major career move/goal is to be an executive director and/or a consultant for a well-known firm specializing in non-profit strategy.
But, there is always a small (or not so small

) part of me that is contemplating changing careers entirely to either have my own small business or to be a teacher/college professor.
Now that I am a mom, I am trying to figure out what will best support my family, be intellectually stimulating and meaningful to me, and give me the work/life balance that I very much desire...