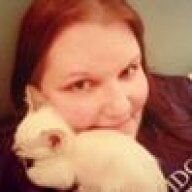 Joined

Aug 4, 2007
Messages

6,770
Let''s say that you know you and your SO are on the same page when it comes to getting engaged. You don''t have any exact time in mind when you will get married and are flexible with time of year so that doesn''t play a part in when you get engaged. You and your SO have an heirloom ring that is and option to use; it is pretty and sentimental but not at all like what you would choose and there is no option to reset it. The ring you *would* choose would take at least 6 months to save for in the current economy. You also in general are trying to save money for the wedding itself, buying a house, and other sundry items to settle down together.
Taking all sorts of factors into account (those listed and any additional ones you may think of), which would you want to happen and why?
A) SO proposes with the heirloom ring relatively soon (within the next 2 months, say) and it is your forever ring.
B) SO proposes with the heirloom ring relatively soon and you later get *your* ring as an anniversary present or similar.
C) SO proposes 6-9 months from present after the money is saved and *your* ring is ordered.
D) Other