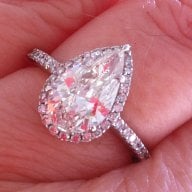 Joined

May 23, 2010
Messages

6,731
I don't want to go into specifics, but I'd still like a general opinion:

If someone hurt your feelings, I mean really upset you, and then acted like nothing happened, what would you do?

I feel that someone I know owes me an apology, and I've actually said "I'd like an apology, I was really hurt'. The response was "Let's forget about the past," and an attempt to change the subject.

What would you do?

At this point, I'm just avoiding this person, because I can't look at her without alternating between anger and sadness.

ETA: The holidays are coming up and I can't avoid her forever . . .