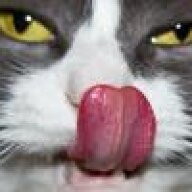 Joined

Jun 27, 2011
Messages

138
this is actually a temporary ring because the ring was made in WG instead of the platinum that i ordered. thankfully,
IDJ
sent me this ring as a "temporary" until they remake it in the platinum because i was dying to see it after the 2.5 week wait. i was told it will take another 3 weeks until they make the correct ring. i'm not sure if they're going to use the same diamonds in the platinum setting or if they are going to use new diamonds and resell this particular setting.
either way, i thought i would give a very detailed view of what it means to get "pricescope quality" diamonds from
IDJ
. of course, the first thing i did when it came in the mail was to put it through the ringer in the following order: 10x -->
idealscope
(from
WF
when i bought my earrings; thanks
WF
!!!) --> by the window --> next to white paper --> under blacklight --> in normal lighting conditions.
i'm really happy with how it looks and with the quality of the diamonds. i couldn't get any good pics of them under the 10x but figured that using the macro on my camera would suffice. the pics are the greatest but i think they give a pretty good representation of the diamond quality.
my requests were as follows:
- set it as low as possible
- eye clean
- pinch the prongs closer together to give a scalloped look
- fill in the prongs on the end with metal (i gave pictures to show what i meant for this one)
- taper/finish the bottom metal to match the VRC
ering specs: 1.78 J VS2
GOG
AVR in platinium Vatche Royal Crown (VRC) setting (in dire need of polishing!!)
wband specs: 1.04ctw F-G SI
ID Jewelry
WG; 10 stones 1/2 eternity
and now.....LOTS AND LOTS OF PICS....here we go.....