Joined

Feb 23, 2021
Messages

10
Hi all! I just got this pear-shaped aquamarine custom cut by Jeff Davies, and am looking for ideas to set it into a pendant. It's 1.8 cts and measures 9.4 x 7.7 x5.2 mm.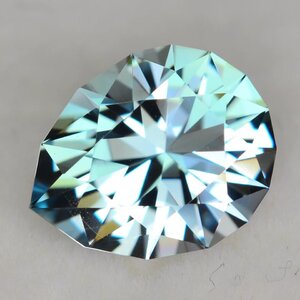 I would like something that's elegant but also makes a visual impact... usually I prefer solitare settings, but for aquamarines (especially since this is a light-colored one) I was thinking maybe something that has a halo would give more impact.
Here's what I found I liked from online/ from browsing some custom setter websites:
From Joseph's Jewellery (pink stone would be blue in my case, and the oval would be pear but have a similar bezel):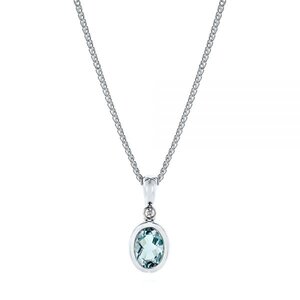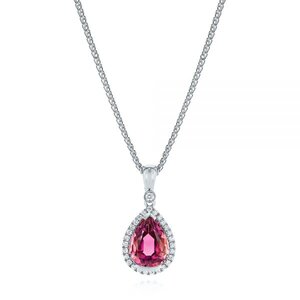 From google: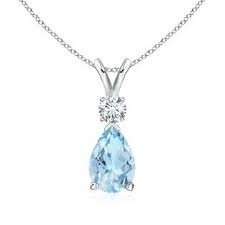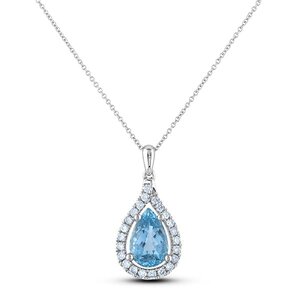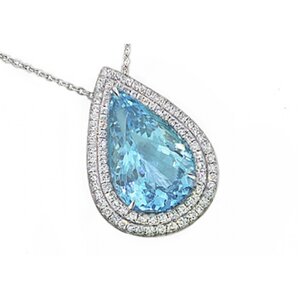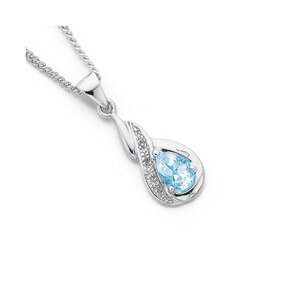 Since my stone has a blue-green tint instead of pure blue, I don't know how different it would be in these settings visually (I'm super bad at visual imagination...). What do you all think? Any suggestions/ideas are welcome! I'd also be looking for a custom setter... any reputable setter who accepts mail-in cilent stones would be great. If someone is in New York, all the better.
Thanks for your help!