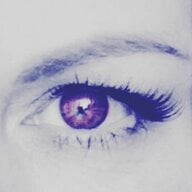 Joined

Dec 30, 2006
Messages

12,586
I recently bought an I1 clarity M colour diamond and got a really great price. It is such a beautiful diamond and I don''t even see the inclusions when I look at my diamond.
I was just looking on Winks website and there is a 1.3 E I1 and its $6845
There is also a 1.34 E VS1 for $16,918. Both are Ideal
crafted by Infinity
diamonds.
I am amazed at the price difference. I know there is a world of difference between VS1 and I1 but if you can barely even see the inclusions its a heck of a saving.
Some people need mind clean diamonds. Some people just don''t want to see a whole heap of inclusions.
What I am wondering is how many people would go out on a limb and try an I1 diamond? Is it just too far out of your comfort zone? Am I really in the minority where included diamonds are concerned? If more vendors sold these diamonds would people feel better about considering them?