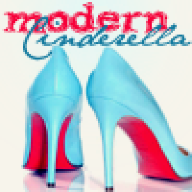 Joined

Nov 25, 2006
Messages

227
has anyone notice that tom has the exact ring as katie? isn't this a girl ring? i'm all about my man wearing a few diamonds on the band, but an eternity band? lol...i can say i've never seen it done before. i just thought this was a girls band! lol....what do you think? i think it looks a little "off" on a man... to me, it looks better on katie. i'm currently searching for grooms bands, and its hard to find one that looks just right with the diamonds, so thats why i posted the thread.
both are from cartier
tom's:
katie's:
(btw, i love both of katie's bands, but i think it looks funny with both of these rings together in my opinion)
either way, the emerald eternity style ring they have is G-0-R-G-E-O-U-S!!!!!!!!!!!!