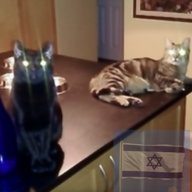 Joined

Jun 8, 2008
Messages

34,124
Yep, the (sorry, but true ) young idiots doing "résistance" , partying in cafés and in the streets did that to EVERYONE.

The closing of all parks and the city forests end of last week as well.
All the trapped city kids are forever grateful for this lost opportunity I am sure. Just because some thought they were so smart "playing the system" and getting together in groups in parks.
Yes and did you read about the Spring Breakers in Florida partying on the beaches??? Where were the f***ing politicians then????
Our NYC politicians were telling us it was OK to go out to restaurants and take the subways etc. as late as early-mid March IIRC. Criminal behavior IMO on the part of the NYC health commissioner and our Mayor. Dr. Oxiris Barbot and Mayor DeBlasio made very bad decisions early on and huge opportunities to control Covid 19 in NYC were missed.