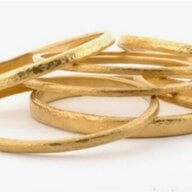 Joined

Jan 26, 2003
Messages

22,100
While Dancing Fire has started a thread about 401K plans, I thought I should start one on what I see as relevant. I think perhaps the topic should be rioting, because I see social discontent. The stock market plummeted today. S&P downgraded the United States, perhaps unfairly, stating that their debt was less trustworthy than it had been. The stock market took that as bad news and plunged. People bought gold and US treasury bonds, thereby showing their faith in the ability of the US government to repay its debt. But I digress.
London has been beset by riots for three nights now and rioting has also spread to Birmingham, England. Great Britain has cut back on many of its social programs just as the United States is cutting back on many of its social programs (and education and road building and libraries and government work needed for everyday purposes and state parks and everything else).There's nothing like a few months of riots (I remember Watts in the 1960's) to make a country decide that it can actually afford a few social problems like giving breakfast cereal to poor toddlers. It starts to seem that it might be a better sop to feed the poor than to have to rebuild all its cities from the ground up.
Then there are the elections in Wisconsin tomorrow when we get to see whether we have a state governed by working middle class people or a ruling oligarchy. I do care, but not as much as I once did. If Governor Walker wins this round, we'll have riots and burning in the cities of Wisconsin shortly.
That's just my take on the current world's state of affairs. I thought I'd throw that out as a counterweight to Dancing Fire's Weltanshauung.
Deb/AGBF