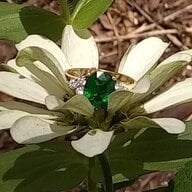 Joined

Nov 7, 2004
Messages

6,580
Deia|1313057888|2988419 said:

Part Gypsy, your post made me think of this:

http://www.thevenusproject.com/

I really like the concept but we are very far away from being able to live in that way.

However since the world is practically crumbling donw in front of our eyes, it's worth a read into. I find it a very interesting alternative to what society we live in currently.
Thank you for the interesting link. Ironically I don't think the lack of technology is the weakest link to developing a culture like that but rather, our human nature (as judged by all previous human societies/conflicts). But maybe I'm pessimistic.