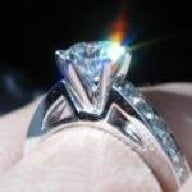 Joined

Mar 16, 2006
Messages

1,733
So when exFI was asked to move out earlier this month, he left and took his bedroom set with him. I had no bedroom set, and was sleeping on a little foldout Pier 1 couch for about two weeks until some new furniture arrived.

My folks helped me out with getting this set from a local Art Van clearance center, and I've been working on the accents and decor. I am going for a restive and refreshing look and trying to not break the bank in getting there. I've been successful so far - my grand total for all bedding and decor is only about 300-350 dollars. The bedding and lamp are from Target, and everything else is Bed Bath and Beyond, HomeGoods, and Meijer. Cat sold separately, batteries not included.

Photos below for your viewing pleasure - comments and/or suggestions? I hate the beige blinds but can't really change them or hang anything in front of the window without having to put lots more holes in the walls, and the walls here are AWFUL - they crumble apart when you nail anything up. I still want one medium sized white frosted vase to use in the room somewhere, but beyond that I think I am set to go. Can you think of anything else?
Chandler says come on in!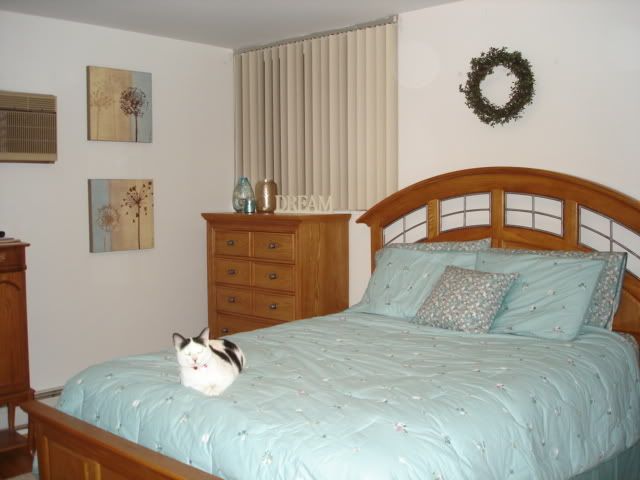 Dressertop with vases - love the aqua one with the hole in it!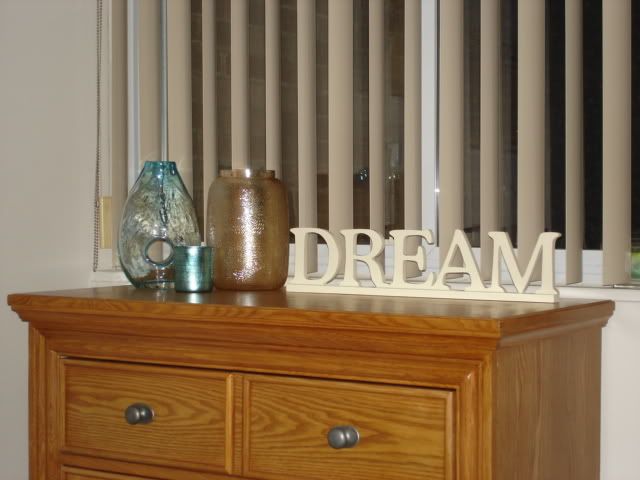 Wall art and dressertop...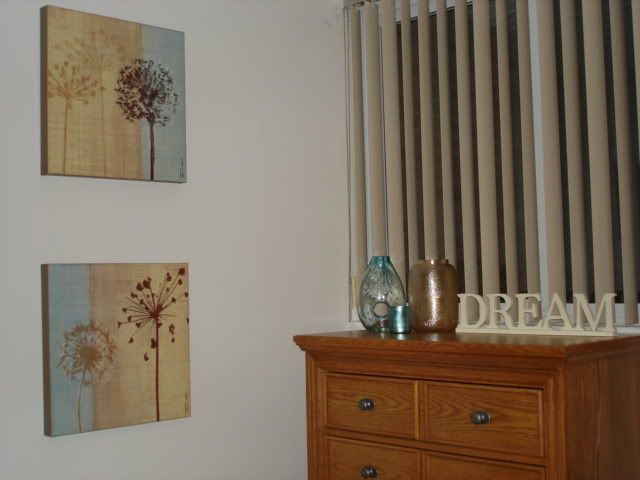 Other side of room... I am backed up against the closets, which take up one entire wall of the room. Also, the sheets are the same pattern as the toss pillow in front on the bed, too cute.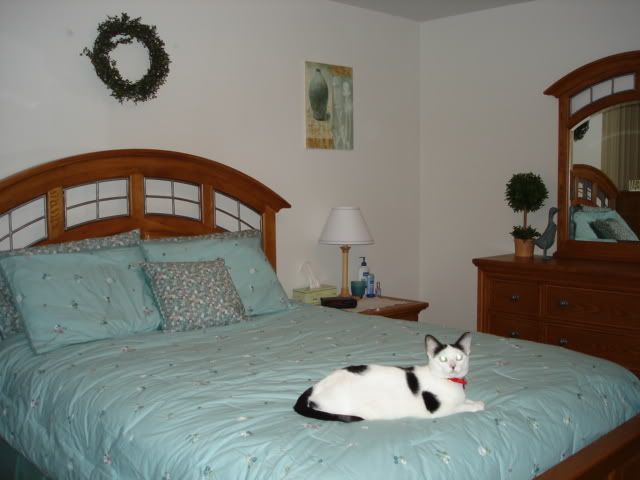 I love this little metal Smith and Hawkins duck - he's sassy!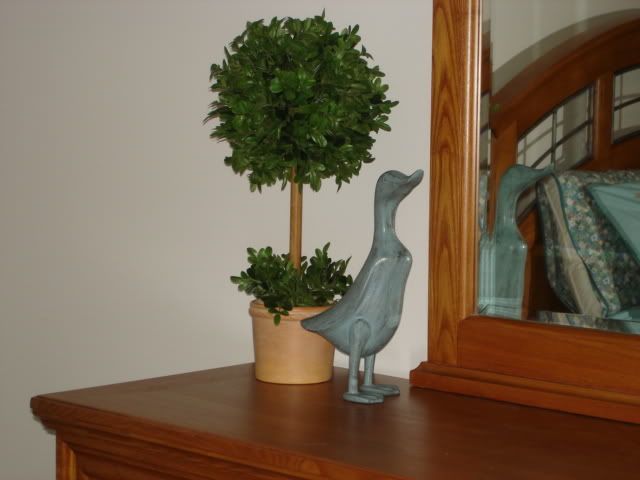 I love the color of the wood in the furniture, and the arches are pretty.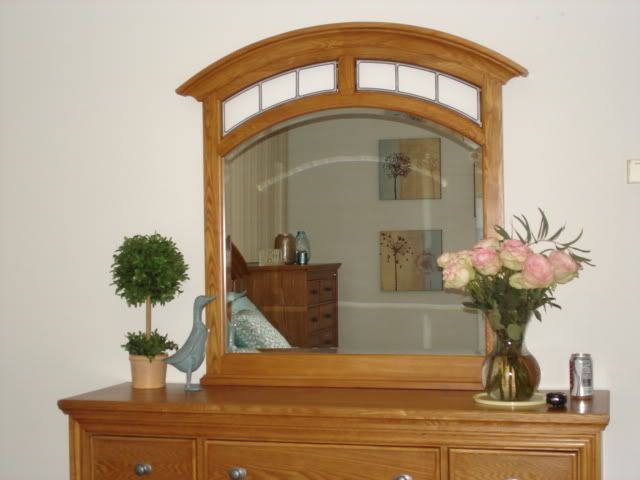 Thanks for looking!