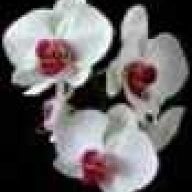 Joined

Apr 19, 2004
Messages

22,061
Yup, it's true! Unfortunately today is a serious work day (weeds don't wait) and I can't really do much more than tease.

Maybe I'll start a thread in BWW - if it's still around - in a day or two? Just for the heck of it (because the details are MEAGER)? We're heading out on a road trip soon which should give some time to post, at least when we're in cell range!
I could not be happier for you!!! Very thrilling! And share when you can!!