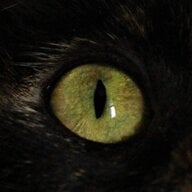 Joined

Mar 28, 2020
Messages

941
I know I shouldn't be upset because this is how it always is, but I am sad and miss what should be a relationship with my mother. Haven't heard from her in 12 days. I have texted several times during that including a beautiful antique piece I thought she would love and was available to get (free) if she wanted me to hang onto it for a few weeks until she could pick up.

In the middle of packing and prepping the house to sell. So many things I have wished I had a mom to send to for opinions. Which color on the exterior? Which railing would look best? I don't bother to send because she won't get back to me anyway.

Also kind of sad to realize that the people who would miss me first if I died or went missing (aside from DH) are online people I have never met. If something happened to DH and me at the same time, it could be weeks or months before anyone noticed.
My son was born in 1985 (I believe you too). He is an old soul, he always was. We are the closest neighbors, but he is so reserved. I wish I could find the forum he frequents and find out what he wants me to do for him, how to be a better mother. Love and hugs to you!