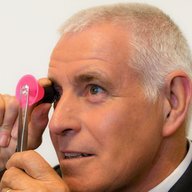 Joined

Aug 15, 2000
Messages

18,055
Size - everyone uses (well ladies do) that word to describe diamonds. But "size" in every other respect is measured in some length / width type parameter.

BUT - here it is - drum roll - Diamond size is measured in weight.

Now I have been racking my mind for a few minutes, and eggs are about the only other thing I can think of that we ''size'' in units of weight.

Can anyone think of other instamces?

How can we change this basic flaw in thinking and behaviour?

If we can it will do more to improve diamond cut quality than any other single thing!