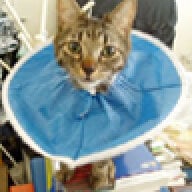 Joined

Feb 15, 2007
Messages

13,166
One that might even get me banned from PS for asking it, but here goes:
What kind of stone do I have?
I think I can call it an antique cushion.
The GIA cert says it's an Old Mine Brilliant.
But what is it, really? Is it an Old Mine Cut? An Old Mine Cushion? An antique cushion?
And what are the distinctions between all of these cuts, anyway?
Please don't take away my PS membership card for asking this.
The more I look at old stones, the more confused I become. Some of these names seem to be interchangeable based on threads, but I'm not certain and it's driving me batty!