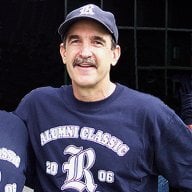 Joined

Jul 27, 2009
Messages

3,404
Setting a realistic selling price for a diamond in this quality range (no matter what lab grades it) is mostly a function of eye appeal. If the pique is too noticeable and/or the stone suffers from loss of brilliance due to the overall clarity characteristics, it will be a non-starter for most buyers.
You will likely need to get the stone physically in the hands of a number of potential buyers to gauge reaction and find someone truly interested. This is where working with a reputable broker will be beneficial.
Selling a stone like this remotely based on stats is not likely to yield results. You are better off finding a local professional that can provide access to the kind of buyers likely to be interested in a stone of this nature.
I agree with
@denverappraiser
that paying for a GIA report on this diamond will probably not be advantageous to you.