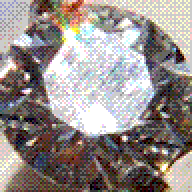 Joined

May 17, 2003
Messages

211
Wow it is AMAZING!!! I''ll post pictures tonight! Many thanks to Jonathan and Christen at
GoodOldGold
.com. They have be awesome to work with! They are the greatest! Things could not have gone smoother. Their customer service is top notch as is their stones AND their prices!

Thanks also goes to Mara, PQ, Giangi, homer, fire&ice, aljdewey, and everyone else on the forums that helped me out!

This is a great place to get educated about buying the best diamonds, without it I would''ve made a really poor purchase.