Ok... I bought a
.828ct G SI1
diamond from
WF
. This diamond came with an AGS report Pre-2004, (the old style). When I recived the diamond I thought it was amazing, and it sparkled like crazy!

When I looked at it, I was unable to find the inclusions... (this is something I found very easy to do with B&M and Maul Stores). I was very happy.

I took the ring to be appraised by
Jim Krol
, who I found here at PS. It was a good experience, and Jim is a very friendly man. He complimented me on my diamond, and as he was looking at it, he thought that my stone was a VS.

I was very excited. I asked if maybe it was just a borderline thing, because the AGS report said that the diamond was an SI1, but he thought it was very odd, and said that he didn''t think it could be anything less than a VS2!!

So, today I feel like I won the lottery, only without any money, and I couldn''t be happier with my Diamonds from
WF
, or my settings!!!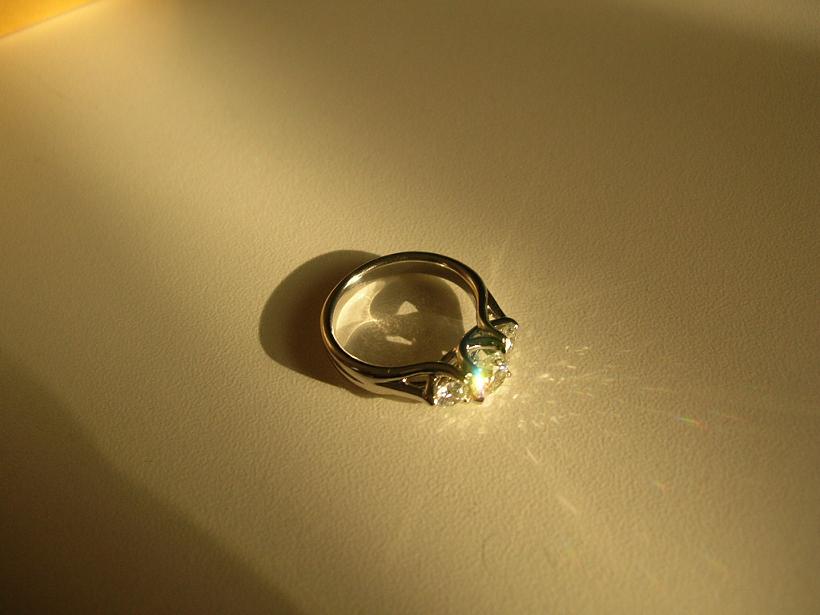 Thank you all at PS for helping me so much, I couldn''t be happier! And thank you Traci at
WF
for all your dedication, patience, and help!