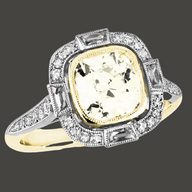 Joined

Jul 12, 2015
Messages

2,254
I appreciate the advice and well wishes that everyone has posted on here. Even if it is contrary to what I have chosen, I understand that each of us have come from a different place, with a range of different experiences and hardships lived. That will colour the advice that each person shares. I fully believe that each and every one of you who have taken the time to reach out to me do so with good intentions and I want to say that I appreciate all of you doing so.

The kind of pain associated with what has happened to me was not one I could ever have understood before it happened... I would've and did swear before all this that I would file for divorce the instant I found out something like this. I too once upon a time, told friends who caught their partners cheating to leave and that they could do better. I DO believe that I can do better (ie find a partner who has not/would not cheat on me). It's a difficult thing to understand... I certainly have no wish to be cheated on and lied to again. So it seems mindbogglingly stupid that I would stay to give this person a chance.

It is hard to say why I choose to stay. It's a combination of many factors... BUT it is not absolute. I choose to offer him a chance, where he absolutely does not deserve one. It's what I wanted to do. But I will not offer chance after chance. Leaving this marriage is not off the table. I try to not live my life as though I might leave at any second, because that would be counter productive to us building a new and better relationship. It's hard though, because I AM FULLY justified in leaving at any moment should I wish to. Sometimes when caught in the throes of pain and grief, all I want to do is get away.
Your pain is palpable CD. I can't imagine - and hope I never know - the pain and swing of emotions you must go through. I continue to wish you all the best in this tough journey you're on.