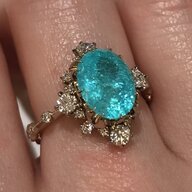 Joined

Aug 25, 2014
Messages

590
My husband has been cheating on me since 6 months into our marriage... I found out 12 weeks ago. I have been in agony and a huge fluctuating mess of emotions.

We have been together for over 12 years... and I guess I always thought I had made the 'right' choices. He was my first and only boyfriend (and vice versa for him). We had only ever been with each other, I didn't pressure him to propose to me or to get married...

In retrospect, I see now of course that things were not as perfect or as ideal as I had fooled myself into thinking. The benefit of hindsight changes things significantly. I blinded myself to all his flaws, his selfishness, how he was neglecting me and our marriage... I feel like a fool. 100x so because when the other woman contacted me initially and I confronted him about it, he managed to somehow convince me that it was all just a malicious bit of spam and swore up and down that he had never done anything to be sorry to me for, and had no idea who this person was.

I feel like an idiot just typing this out. I know how I must seem to anyone reading this. An idiot for staying. An idiot for not divorcing him immediately.

I will never forget the moment when I confirmed it after combing through his emails for what must've been the 20th time since initial contact by the other woman. I must have run the search differently that time. Thank god I did. I felt the world fall away from me and I could hear myself hyperventilating, start retching and screaming/crying/whatever else. I have always been a person who prided myself on my self control above all else. This was a complete loss. I wasn't me any more. I wasn't anything. It was a purely visceral response.

My initial reaction was to leave him and get the hell out of there. So I did. I walked out, he had no idea where I had gone, and just left. I returned that evening to pick up some essentials... then left again. He was on his knees begging me to stay. And continued to lie to me while doing so. I was full of hurt, disbelief, rage, betrayal... and just about every other negative emotion that a person can feel. Worthlessness, grief, hate... the list goes on. I was on the verge of filing for divorce. I followed the 'divorce is never an option' thread with interest... it seems many PSers have been lucky in their lives without the need to consider these options...

I always thought infidelity was a dealbreaker for me. I had told him as much previously. I think until you go through something like this yourself, it's much easier to say what you think you will do. It's much more complex when you're suddenly thrown into that situation yourself.

About a week and a half after I left, I agreed to meet him in a cafe. My prerequisite for the meeting is that he totally and completely cut things off with the other woman. He said he had- but in a 'i didn't tell her- I just blocked and delete her' (LOL) kind of way. Absolutely not good enough. I told him I needed proof that he had at least contacted her to tell her it was over or I wasn't even going to meet him. He messaged me the day before and told me he had done as asked.

That day, I challenged him to 'prove' his willingness to end everything with her. He said he had. His word (obviously) wasn't good enough for me. Afterall, he broke his vows, had lied to me at every turn... I had no choice but to assume every word out of his mouth was a lie. He got a new phone, a new number, new sim card. I took the old one and destroyed it. All backups of previous phones have been deleted. He deleted his facebook, instagram, snapchat accounts. The list goes on. Yet none of these things make me feel any safer.

He insisted that since he had sent that message to her, she would never try to contact him again. I knew better. Of course she tried. When all the other methods of communication failed, she emailed him. We had discussed this prior to it happening. Initially his response had been 'I'll just ignore it and not reply'- GROSSLY not good enough. We eventually got to 'I'll tell you about it and not reply'. To my knowledge, she emailed him once, just before christmas. He called me and told me about the email as soon as he received it. I logged on and saw it, then asked him to please delete his email address and create a new one. We have done this.

She then contacted ME through facebook again with screenshots of their conversations during the affair. I can only assume that she chose the snippets which would be most likely to be hurtful to me. I know why she contacted me initially and again. She wanted more from her 'relations' (I REFUSE to call this a relationship) with my husband than he was giving her. She wanted ME out of the picture. What better way to do so than to get ME to break it off if he wouldn't?

I guess though, going by the same reasoning... that if the affair was ongoing and they were still in contact, she would not have hesitated to tell me about that instead. The screenshots were all from pre-discovery.

I eventually moved back in... we are going to counselling regularly (though in all honesty I don't feel this is much use!) and trying to somehow work through this. It is a tortuously slow and agonizing process. I have many days filled with rage towards him, hate, disbelief, grief. I now suffer from PTSD like symptoms where although I never saw them together, my mind shows me in slow motion the things I know the must have done together. I have intrusive thoughts and go into panic attacks with these. The smallest most benign every day items are now triggers to such events.

He is 'trying' in all senses of the word. My husband is now going to individual counselling himself to learn more about himself and figure out what led to all this happening. He says the right things, tries to be patient when I collapse on the ground crying, scream, rage, push at him and hit him in my attacks. He apologises all the time for his betrayal. He says he regrets it all. He wishes he could go back in time and stop himself from ever doing any of these things. But I fear. I fear that all this 'progress' is him purely doing what I have told him he needs to do. I fear that he will not change significantly enough. I fear that this will happen again. I fear I may never be able to forgive. I cannot trust him. I know better. He has taught me this in the most painful ways possible. He wants to move on to working on our marriage. I cannot. I am still stuck grieving, processing how my future has been stolen from me. How he made me live and believe a lie.

I told a few friends, have bought loads of books on what to do 'after the affair', I spend my spare hours reading things online about infidelity, I have joined a forum with people of similar experiences. The things I have learnt is to give this time. To try to look after myself. To not take on board the opinions of every person who hears my story. Because as well meaning as everyone is... it's hard. No one can truly understand the situation till they are in it.

PS is a place for us to share our love for bling and beautiful pieces. I can no longer even LOOK at my ering and wedding band. They mean nothing but lies and broken promises to me now. I HATE this. Jewelry has always been a big thing to me... (obviously i'm a PSer!). I took his ring the day I found out- he now wears a band that I bought for him in our dating years in its place. He is not worthy of wearing our wedding ring- and it clearly never meant much to him anyway. I tossed it into the toilet one night after I discovered another of his lies (how many times they had met). I didn't flush it, as tempted as I was. Clearly as I had been gone, no one had been CLEANING the toilet for weeks. I made him fish it out himself. This provided me with a moment of satisfaction at least....

I started a new project with CVB. My OEC ring that I decided to finally create- I had been putting it off due to being indecisive and the cost involved. Hopefully I'll wear it... I told Caysie I wanted to create this ring from me to ME. It has no part of him in it. Maybe I can still enjoy bling without linking it back to what I currently consider as my failed marriage.

We are not divorced. We are 'working on it'. But I consider my marriage to be over. It's the only way. The marriage we had...? That's dead and gone.