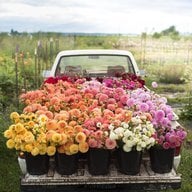 Joined

Aug 1, 2012
Messages

1,823
Yay my ring is here!!! I am so happy. It is beautiful and exactly what I wanted. I want to thank everyone who has helped me from the beginning of this journey on PS Who put up with my many threads...which only helped me to get clear on what I really wanted a beautiful simple solitaire. At least for now and believe me I jumped all over the place. A very special thank you to DiamondSeeker2006 who has put up with my emails
, Jimmianne who was cheering me on and also helped stir me off the wrong path, butterfly17, and Neil and Gypsy who's constant contributions really bring the knowledge! Of course all of the other PSers who comment and share their honest opinions with frank style and grace.
In addition, huge thanks to the
Whiteflash
Crew. Bob, Liza, Debi, Vera, Mike (who was amazing and shipped me my ring for Saturday delivery even though it was scheduled for Monday) Thank you! And to Tim head of photography who told me the ring was amazing when he sent the photos!
Pics!! Uploading from phone. Who has time to sift through the computer so if they are blurry sorry. Just picking randoms