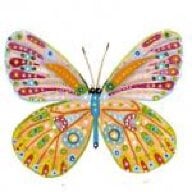 Joined

May 14, 2010
Messages

4,259
Your ring is so beautiful,

@bright ice

!! The stone is gorgeous and Victor's stunning setting showcases it so perfectly! I love the design elements you chose, and they combine to create one incredibly epic ring!!

It looks right at home on your finger, too. Congratulations!!
Thank you
@carbonfan
! I value your opinion as you know so well first hand VC's quality, you have such a variety of beautiful pieces by him!
Beautiful ring BI! . A big Congrats!
Thank you
@Dancing Fire
, you've got a stunning G as well!
Your ring is just so gorgeous!! I think the proportions are absolutely perfect on you! How wonderful to have a friend like diamondseeker2006 along for the diamond bling ride!
Thank you
@GeorgieQ
!
Yes, DS2006 and I have shared many memorable bling rides!
Stunning!

Love the diamond and love the dress.

Wear your new masterpiece in good health and blingy joy

@bright ice

.
Thank you
@missy
, I certainly plan on many years of enjoyment!
Lovely! What a great project and beautiful diamond and ring!
Thank you
@Tourmaline
!
You've certainly got your own beautiful diamond and I truly look forward to seeing your forever setting when timing is right for you!
Oh my goodness this is absolute perfection! Gorgeous stone and I adore the setting. I saw it on IG and hoped it would show up here. The way you and Victor were able to combine elements of the Emilya and the Pauline .... WOW. And I see an echo of one of my other favorite Victor settings in the under gallery— those petals are reminiscent of the Adriana.

Will you wear it alone or will you pair it with a band?
Thank you
@Tonks
!
Yes you do note the echo of the Adriana petals, I obviously adore them!
I do plan on wearing a band, I actually just placed my order for this one which will be a perfect match.
A vintage inspired pave wedding band which features a "knife edge" design which is pave set in the center and accentuated with fine millgrain.
www.victorcanera.com