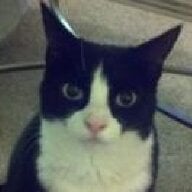 Joined

Aug 8, 2005
Messages

40,225
Does anyone's husbands notice the interior home design? Participate in the design (not testing a chair for comfort) aspects of how their home looks? Bring home or order art, or sheets, or lamps of their own volition? Or are these just thing that happen around them like the fairies tend to it magically.

My husband has OCD so when he's stressed and it isn't under control he is very much into his surroundings staying as they are. And he does have random opinions on things (ususally after I've returned or sold something he'll say.... I liked that x?? Really 6 years and not a word but the day I sell it you like it?), but besides that the fairy theory holds sway with him.

I am curious about how other's husbands are.