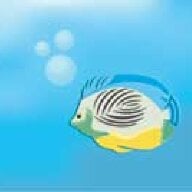 Joined

May 24, 2005
Messages

2,491
In November I posted about my husband being riffed after 27 years at his company. The company outsourced the entire department over seas, and only one person in the department was left to coordinate between the overseas people and the company.

He has literally applied for over a hundred jobs. He is getting very discouraged, naturally. Fortunately we are in very good shape financially for the next six months or so, but after that it is going to get desperate around here.

I cannot be the breadwinner of our household. First of all, I am the more effective parent by far -- hubby just does not have the patience to be the primary care giver of the kids. I am not qualified for a job that would make putting them in day care profitable. SOOOO, I am looking for a way to do data entry, desk top publishing, etc. at home. I have looked on line but everything seems to be a scam to get you to buy into a marketing plan. If anyone has any suggestions I would be so grateful if you would share them.

Also, my hubby has been extremely organized about his job hunting. He has a binder with a copy of information and notes on every company he has applied for, dates and times he''s contacted them, etc. He has been following up well and is going to some job networking meetings once a week. I think it''s his age, honestly. He''s got all kinds of experience and education and he''s been told he wants too much money, but in looking up what the average pay for the jobs he''s applying for he''s finding he''s asking on the low end of the scale. If anyone has any advice on this, or past experiences to share, please do!

TIA.