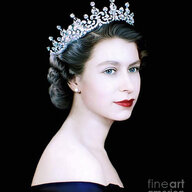 Joined

Oct 24, 2012
Messages

6,676
Craziness.I thought that if someone pulled a stunt like this, it would be a reason to boot them and call in one of the alternates.
This. Absolutely this is what wouid happen in the UK. Or the entire jury would be dismissed & a new one selected immediately for retrial. The very thought that tge defendant has control over and juror decisions blows my mind.
Can I also ask if in the US the jury have to all be in agreement? Here, the majority voters win, so in this case
@kenny
the defendant would have been found guilty.