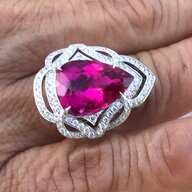 Joined

Dec 26, 2017
Messages

885
Not a question one gets asked every day!
DW's latest acquisition is a 58.5ct cushion cut Kunzite.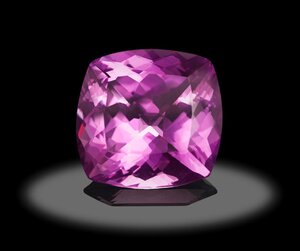 Here's the stone in sunlight.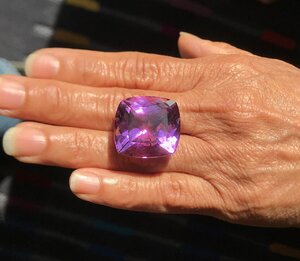 And here it is at an angle to the sunlight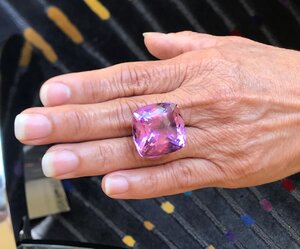 The stone measures 23.1x24.1x14.8 so too big for a ring and we intend to set it as a pendant. This was the inspiration setting that looked best to us: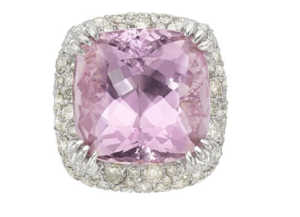 However to scale for our stone the diamonds work out to be 3.0mm, and we would need 32 of them. Africa Gems have a prices for calibrated round diamonds on their site and their cost for 32x3.0mm F,VS would be $7,744!!!!
We looked at using smaller diamonds but with a stone perimeter of 94mm you still need a lot of diamonds nomatter how small you go. Also smaller diamonds don't look nearly as good. Here's what 1.60mm would look like: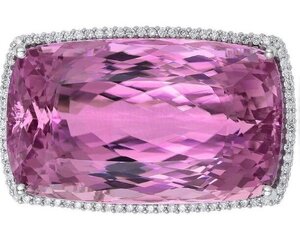 We have found a seeting with no halo at all that looks pretty good.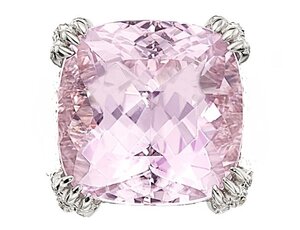 What do you think looks best? All thoughts and ideas welcome!