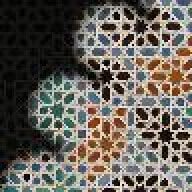 Joined

Nov 10, 2006
Messages

571
I've read lots of posts on this forum saying that if you go for an EGL stone, make sure its from EGL-USA and not one of the other labs. However, I've looked at some EGL certifications that my jeweler/family friend has showed me, and I can't figure out how to tell which lab it's coming from. It does not seems to be printed on the report anywhere.

I've read that EGL USA and Canada stones ID number begin with US and CA respectively (correct me if I'm wrong). But one of the certs I saw had an ID number of t-########. Clearly, this is not a EGL-USA stone (so I'm not going to get it), but I'm just curious as to which other lab it is from. Does the "t" at the beginning tell you the lab, or perhaps the number of digits (in this case it was 8 digits)?

I tried to google this info but couldn't find anything. If anyone knows the answer, I'd appreciate learning from you. Thanks!