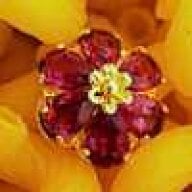 Joined

Dec 28, 2008
Messages

3,820
Date: 2/22/2009 12:04:47 PM
Author: John Pollard

Not so fancy. It was just a PowerShot SD850, so we''re not far off. Nice artistic photo by the way!

For company-quality photos a good SLR can be a dream. Our Minnesota dealer just produced a print catalogue using a Nikon D3 that had my jaw on the floor. I''d love to get a D300.
Really??!! And you use the
digital
zoom? Hmmm, I''m gonna have to do a little experiment....