Joined

Dec 19, 2015
Messages

12
I'm fairly new to this site although I've strung pearls before, mostly fresh water.
I recently got a colorful strand of 9 mm pearls and enough additional pearls for a rope. I have enough for 32 inches plus knots.
Here are the pearls: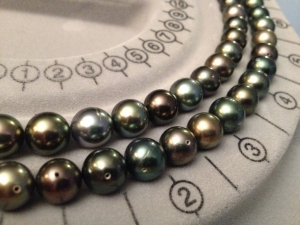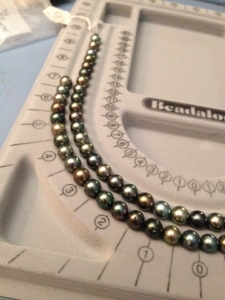 How would you string them? Would you use a random mix or try and spread out the different colors? Given that they are the same grade and size that doesn't matter, does it? Lastly how long a rope would be considered appropriate for a larger woman?
Thanks so much!
Joan