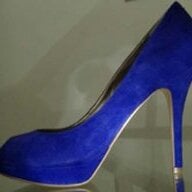 Joined

Dec 14, 2007
Messages

19,456
How do you know when the person you''re talking to at a jewelry store is a moron?

For me, today, while talking to the OWNER it was:

--"Spinel is synthetic." Period.

--me-"Is that a peg head?"
her-"No. It''s not."
me-"Uh, ok."

--"I can buy a dozen of the stones you just showed me (Barry Tourmaline and Dan Spinel) for dirt cheap. You paid WAY too much. You could MAYBE get $45 for those on ebay."

--"Only Round Brilliants are sparkly. Anything else is going to lack sparkle."

Tell us about your experiences!!! What did you do?