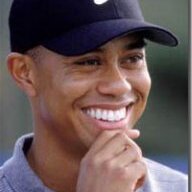 Joined

Feb 8, 2003
Messages

26
Looking for an engagement ring. But here is a question that I can''t seem to find an answer on:

How small is small?

When the average woman looks at another woman''s engagement ring, at what point (in carats), does the AVERAGE woman smile but really think to herself (it''s kinda small).

When I say Average woman, I don''t mean a snobby, wealthy woman or a mullet haired trailer-park woman. You know...average. Uh....like those girls in the show "Friends". They don''t know much about diamonds but have a good sense of style.

In your opinion, does a .5 ct rock look small to the average person?