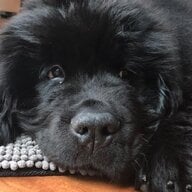 Joined

Jul 27, 2007
Messages

6,299
Does anybody else feel like they spend the majority of the weekend cleaning, running errands and doing other various chores? Sometimes I feel like my weekend "to do" list doesn't leave me any time to do anything fun and I'm beginning to worry that I'm a weirdo. Plus, I worry that if I'm this busy BEFORE kids, I'm going to be running around like a crazy lady once the baby is here.

I feel like between my regular weekly cleaning (around 4 hours), time spent at the dog park (2 hours), trips to Target and the Grocery Store (2 hours) and other random weekend chores (several hours), it leaves very little time for me to relax. And between making dinner, laundry, vacuuming, etc. on weekdays, I don't get much time there, either.

I'm beginning to wonder if this is normal? I know that sounds like a stupid question, but I'm wondering if all of you experience something similar? Does anybody else ask other coworkers what they did over the weekend and think "how do you have time to do all these fun things??"

For the record, I used to do fun things on weekends, but since buying our house, I feel like I spend a lot more time WORKING on the house!