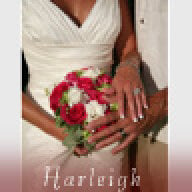 Joined

Jun 30, 2007
Messages

3,072
DW in Maui for 30 people...not sure on budget...we''re just taking and making decisions as it comes and paying for things as we go...FI is not a planner, and spending money on something like this doesn''t seem to faze him, but I am frugal and working on getting the best deals around...I''ll get back to you with an updated cost when I know more, which will include the condo for the week of the wedding, wedding (including planner, location, photographer, harpist, videographer, etc...), dinner reception, honeymoon in Maui, flights, Mad Money for our bridal party, etc...

Wedding rings (ering and wrings) are not included in any of the costs...they cost more than the wedding, I think!

My parents are helping zilch, zip, nada...FI''s are not helping with the wedding itself but would like to provide a welcome lunch in Maui for the guests before the wedding @ appx. $25 per plate.

We are also having a reception for 300+ people when we return in August.

I think the costs are going to be WAY outta hand!!!