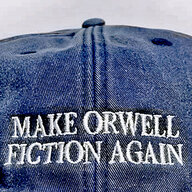 Joined

Apr 30, 2005
Messages

32,297
When I was a kid my siblings and I did it ALL.
We had no maids and my parents did ZERO housework, laundry, ironing or lawn/gardening maintenance.
When old enough we even did all the cooking except for holiday meals.

Besides all the routine stuff we'd wake up to a list of weekend chores every Saturday morning.
We were even taught to fix the car and paint the house, fix a stopped up sink and develop an I-can-figure-out-and-do-anything attitude.

People vary so I'm curious what do your kids do compared to what work you did in the home as a kid. More? Less?
Is kids doing housework becoming a thing of the past?
If so, why?

Are there downsides to making kids do housework?