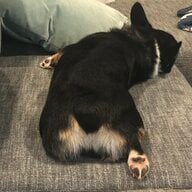 Joined

Jan 4, 2019
Messages

1,771
I really want to buy some art for our house... We finally have a large house in a decent area and some extra funds. Plus with 2021 looking like it's just going to be 2020 pt 2, it's highly unlikely we'll travel or do our planned home improvement project (saving us lots of money). But as someone who isn't creative, I don't know how to piece this together.

I know you all have good taste so I'm asking these questions here.

1. How do you pick your first piece?
2. How to get pieces that match?
3. Originals. Yes? No?
4. Do you mix in paintings w/ other forms of art?
5. What do you consider other forms of art?
6. Thoughts on pet portraits?
7. Where on earth should I put the paintings? All together on one wall? All over?