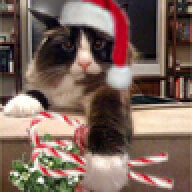 Joined

Jan 6, 2005
Messages

7,770
So, my DH and I have been having discussions about this for years, but it especially comes up twice a year around each of our birthdays (mine is this Friday - I''ll be 27 on the 27th

).
We grew up with - and still have - totally different perspectives on what a birthday should be and how important it is. For me, in my family, a birthday was the one day a year when it got to be all about you. You got to make the decisions, everybody had to be nice to you, you were basically king or queen for a day, and it was a big deal. It was especially a big deal for me, because I was often the child that was sort of placed in the background and/or only appreciated/praised for my accomplishments, so it was a rare chance for me to feel like the center of attention just because.
My DH on the other hand, grew up that birthdays just weren''t that huge a deal. Not that they didn''t celebrate them and give gifts, but it wasn''t the same idea as in my family - you might have a party and/or a meal for your birthday, but sometimes not even that.
Fast forward to our adult life together, and we''ve run into some conflicts because of our differing backgrounds and viewpoints. I still want a big deal to be made of my birthday, and he is just the opposite - when I try to make a big deal of his, it makes him uncomfortable.
This isn''t an earth-shattering issue, I realize, but I was curious to get people''s input on it, and see - what was your experience growing up? How does that inform what you do/wish you could do now? Does your SO have a different idea about birthdays? How do you reconcile them?