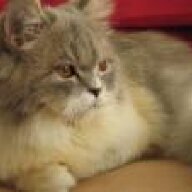 Joined

Jun 20, 2011
Messages

27
I have been searching a diamond for my engagement ring for a long long time. Since the diamond price is continuous increasing, I decide to pull the trigger soon (went up 30% since I started the searching).
I read that the HCA result is rejection score not for selection somewhere here, but what the threshold is, 2.0?
does a diamond scored 1.4 look more brilliant than a diamond with a HCA 1.9?
and also, can we notice the difference between color E and G? (I cannot tell in store, but who knows, they have magic lights
basically, I am comparing these two diamonds here. since they are online stores, I want to make sure everything is right.
1.32 G VS2 61.0% 58% AGS 0 Ideal ID ID N 7.04x7.08x4.32 Y 1.9-EX $13178
http://www.whiteflash.com/loose-diamonds/round-cut-loose-diamond-2632643.htm
1.28 E VS2 61.4% 55% AGS 0 Ideal ID ID N 6.99x7.02x4.30 Y 1.1-EX $15070
http://www.jamesallen.com/diamonds/E-VS2-Ideal-Cut-Round-Diamond-1363418.asp?b=16&a=12&c=77&cid=131
I am wondering if the second one worths the extra since it is really pushing my budget. Thanks.